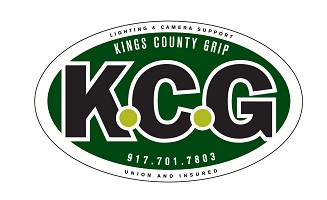 Kings County Grip
The story of my first grip truck: trailer built by R&T Lift Gate, carts / racks by Studio Carts, and grip equipment by American Grip.
In November of 2013 I called Studio Carts to get a quote on some carts for my new unbuilt trailer. Pedro picked up the phone and right away it was clear I was dealing with the correct company. He talked me through their process, turnaround and even a bit of custom works on a couple of tricky things I wanted on the carts.
At the end of the call I asked Pedro if he knew anybody that could build custom racks for the trailer. He laughed, "that's our speciality ! You need to speak to Robert." If you're reading this testimonial here's what you need to know about Robert Guzman : he owns the company, he's been in the business practically since birth, either welding steel, designing carts & trucks, renting grip electric gear, or on set, setting up the gear. As a builder Robert is a mad scientist, he's a fantastic collaborator, his patience, & understanding of a trailer build out is what my project needed Robert's attention to detail is off the charts.
By the end of the call I'd decided hands down these were the guys to hire to build out my 45′ x 13′ 6″ grip trailer.
Now here's the tricky part, I live in Brooklyn, NY and I wasn't gonna sit in LA and babysit the trailer while we discussed every measurement. I explained to Robert I was designing the entire truck in a program called sketch up. And I needed him to learn the program so we could have a reference point to go to as we were separated by 3k miles. He learned it and over the next 2 months we spoke every day on the phone as he adjusted, made things better and work correctly. Robert took the original design and brought everything to a higher level. Strength, design, quality of materials, the powder coat. All top notch. Parts of the trailer that I had trouble sussing out, Robert jumped in and solved it, in particular, the 4'x8′ slide out rack Robert came up with a design I've never seen before, using 300lb rated drawer slides. He also killed it with the stand corral, I'm still impressed at the welding and design in that area.
Robert promised a 5 week build which he delivered along with the best grip trailer I've ever been on.
About a year later we decided to do some custom carts for the trailer. Set carts, 2×3 flag box, dolly parts cart, Apple box / dolly track cart, frame / butterfly / frame rail hardware cart, c stand cart & a mombo combo cart. Every single one of them custom
and every one came out great.
Not to sound like a cornball, but, after all was said & done I consider the guys from studio carts friends now, which is a great way to round out a pretty big business deal.
Thank You !
Dave Stern
Owner of Kings County Grip
Brooklyn, NY